Blog Posts
Since October 15, it is possible to publish your own blog posts on APL Ninja. The Blog Post Editor is very similar to the APL Document Editor with the difference that you don't describe your blog post via JSON but use Markdown for this. Similar to the APL document editor you can add images via drag&drop. If you are not already familiar with Markdown, you will find a Markdown cheatsheet at the bottom of the editor screen. Blog Posts can also be saved "private" or "public" like APL documents.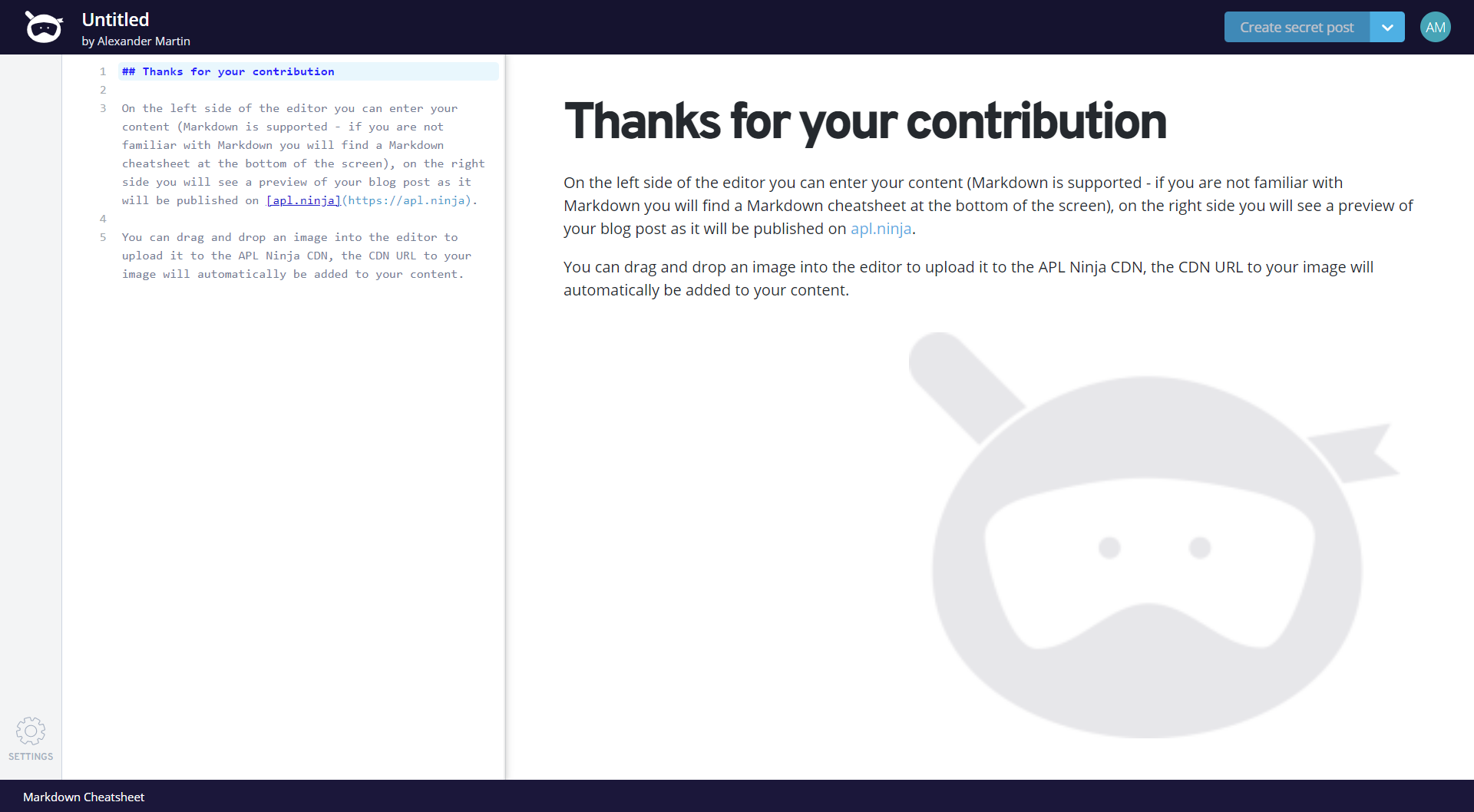 APL 1.8
All APL 1.8 features are now supported.
APL Document Editor
Working on a large APL document can be painful, especially if the document is optimized for different viewport profiles. For this reason, the APL Document Editor has 2 new features as of today.
Outline
The outline shows the hierarchical structure of the document. In the usual tree view, you can use it to navigate in the document, expand or collapse sub-trees and jump to arbitrary positions. The outline is available for the APL document, the datasources or sources at the bottom of the editor.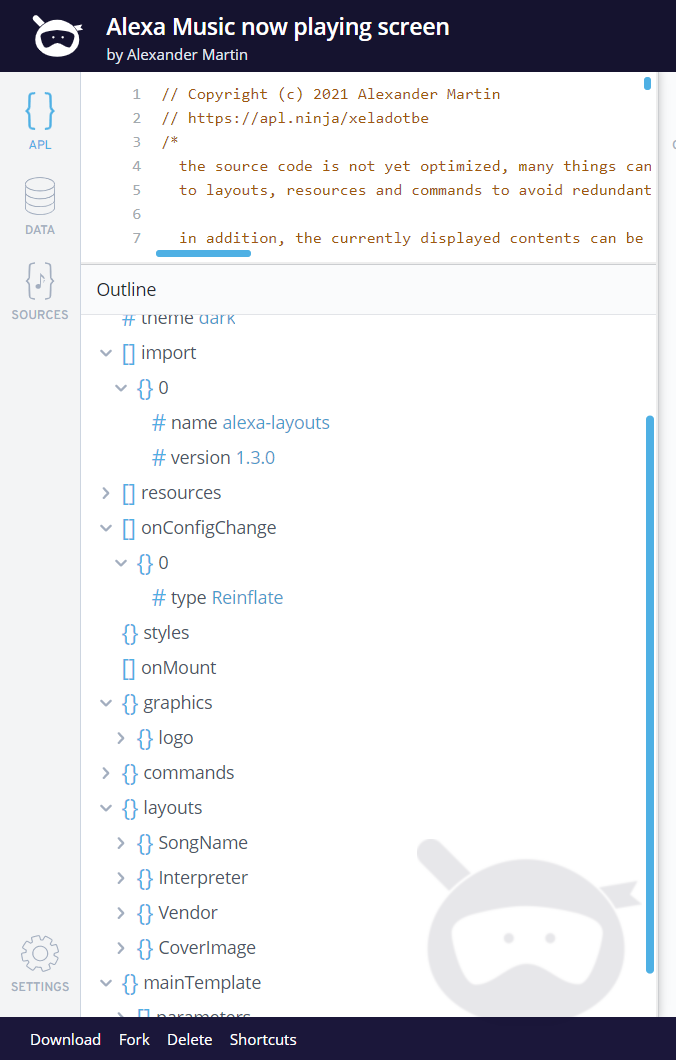 Component highlight
In the "Options" which can be found on the right side of the editor there is a new option called "Component Highlight".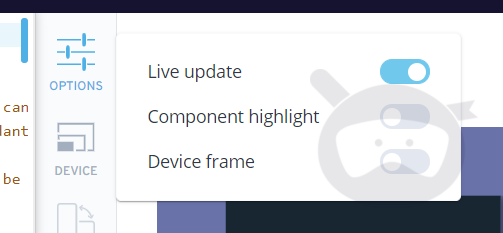 By activating this option, the APL component you are currently editing in the editor will be highlighted in the preview.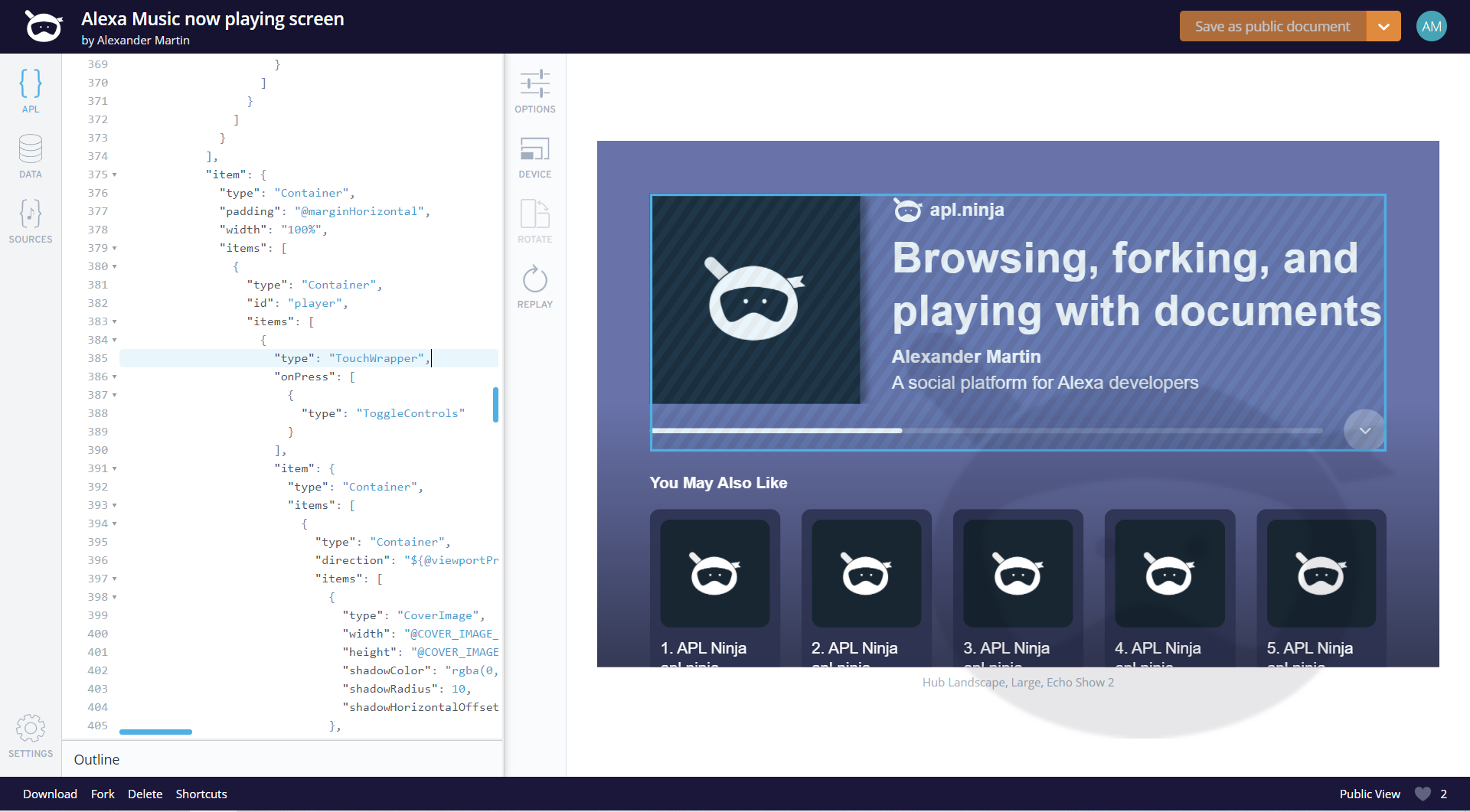 Furthermore, parts (components) of the document are grayed out that are not currently rendered, for example because the expression specified under "when" does not apply.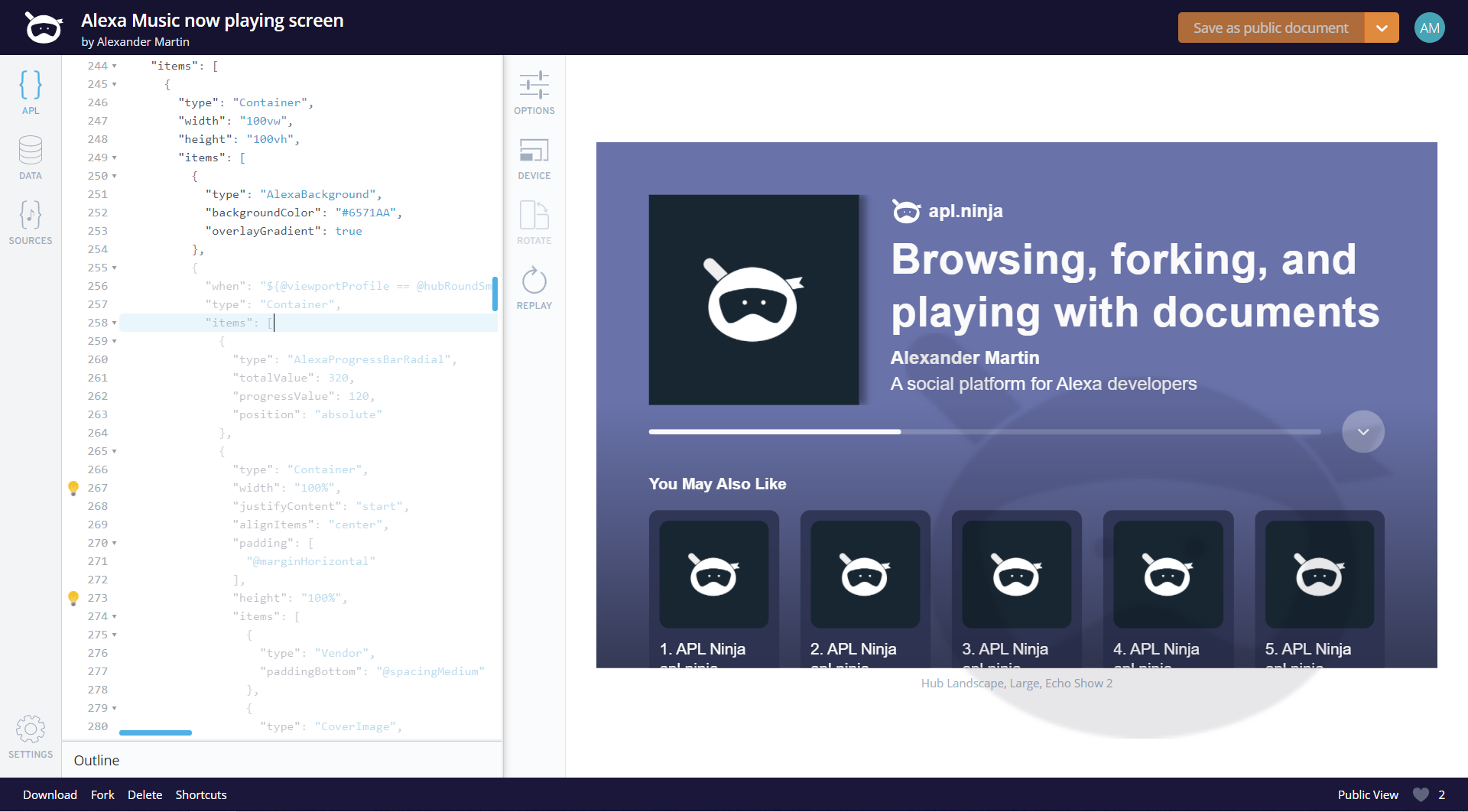 The screenshots are based on the document "Alexa Music now playing screen" .
APL Widgets / Viewport Profiles
The Viewport profiles have been expanded to include the Echo Show 15, Echo Show 10, and the APL widgets announced at Alexa Live.
I hope you enjoy and also find these new features helpful.
Do you have a feature request? Drop a comment below! Do you like the features? Leave a ❤️.