Dabble Lab APL Videos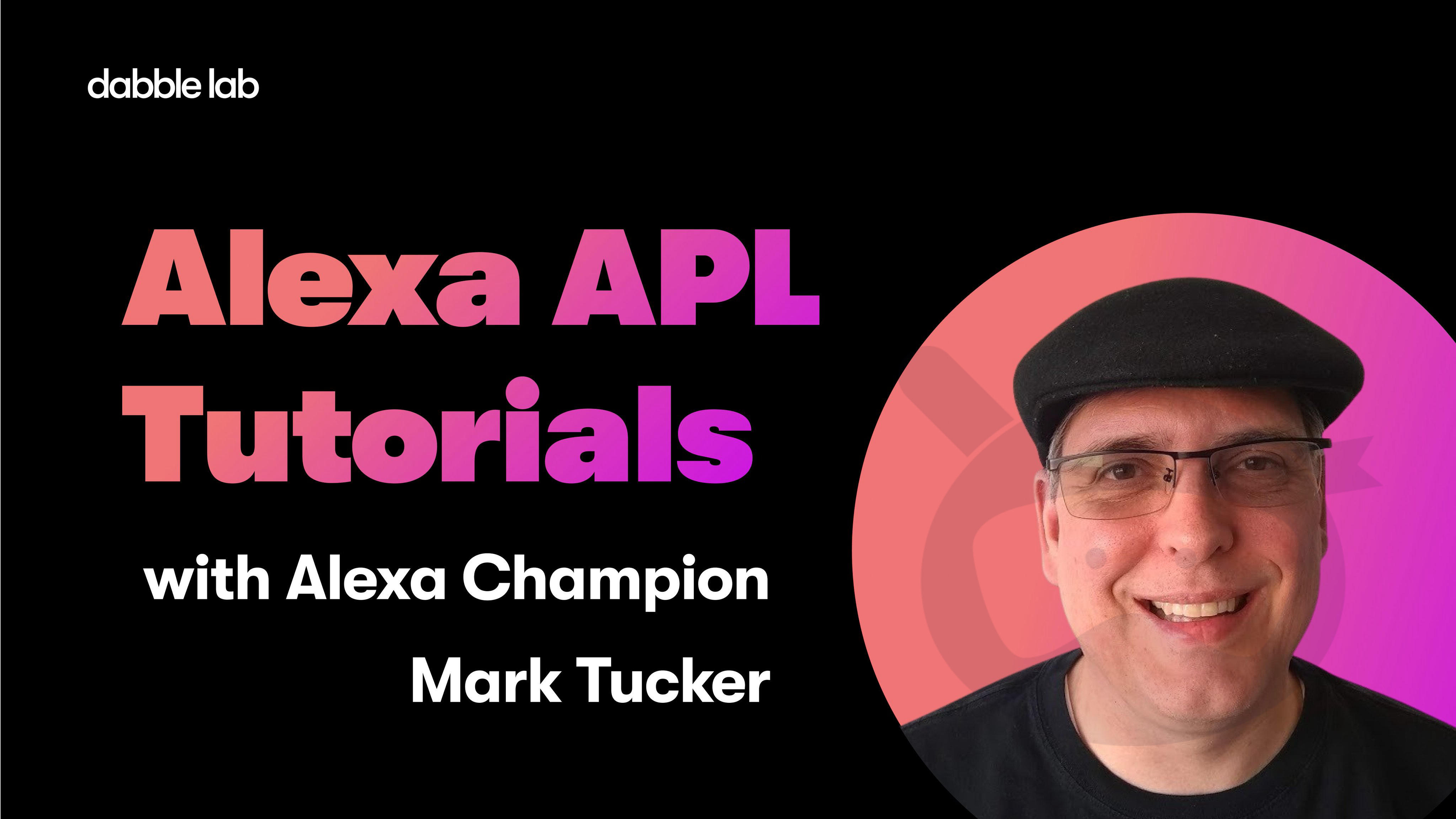 Join Alexa Champion Mark Tucker as we explore Alexa Presentation Language (APL) in a series of videos hosted by Dabble Lab. All videos have a corresponding project on apl.ninja.
This series starts from the basics and over the coming weeks will cover topics including:
Components
Resources
Styles
Data Binding
I hope you will join us. Please share your feedback and topics that you would like to see in a future video.
Released Videos:
Thanks!